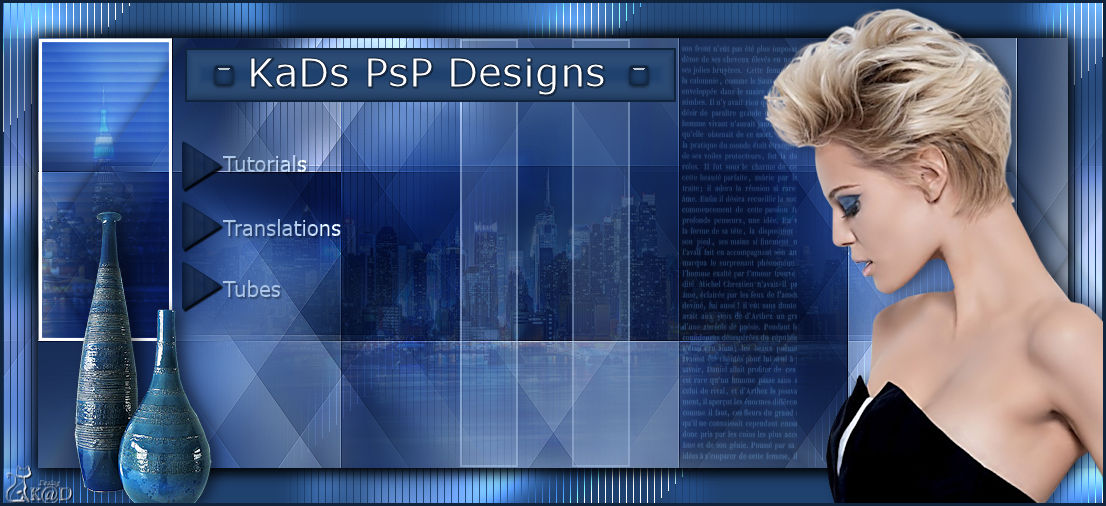 TAGS 6 - 2015
| 354 - Imperfect | 355 - Smile of Woman | 356 - Bad Kitty |
| --- | --- | --- |
| 357 - Sensualité | 358 - Sunset | 359 - Hello |
| 360 - Hortensia | 362 - One look | 363 - Perfect Face |
| 364 - Jeanne | 365 - Pearls | 366 - Attitude |
| 367 - Jalusi | 368 - Style | 369 - Violette |
| 370 - Go with the Flow | 371 - Kniri | 372 - Make Up |
| 373 - Summer Love | 374 - Hina | 375 - Fiery Red |

Graag wil ik jullie te bedanken voor het trouw maken van mijn lessen.
Het is steeds een plezier om jullie mooie uitwerkingen te krijgen.
Ik hoop natuurljk dat jullie dit in het nieuwe jaar zullen blijven doen.

I want to take the opportunity to thank you all for making my tuts.
It is always a pleasure to receive your beautiful versions and I hope
you will continue to do so.


© 2009 K@D's PsP Designs
-all rights reserved-
-Website by K@D's Designs-